We would like to thank all our fans, future customers and generous investors. We have launched the Indiegogo campaign to be able to prepare more content in different languages for our Fripito application before its launch in May 2014. The more language versions we will have, the larger community we can create, which will make our guides up-to-date and comprehensive. We would like to kindly ask you to support our project by any amount and choose from the gifts we prepared for you as a thank you.
50+ nature hi-res for free use on your desktop or your iPhone/iPad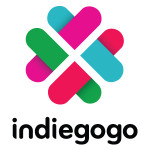 We have prepared a collection of over 50 hi-res nature photographs covering six continents to adorn your desktop or iPhone, or other smartphone and iPad
screen. The quality of these high-resolution photographs meets the highest requirements of Retina displays. You can use this photographs to build website,
print in brochure or any other way.  This perk will be delivered in a ZIP archive downloadable from Fripito website (www.fripito.com)
Fripito credit
Are you looking forward to Fripito launch? As a thank you for your support, you will receive an electronic voucher that you can use to charge your credit after Fripito's launch at AppStore. The voucher will be valid for 12 months and can be used for any guide or destination. The voucher will be delivered via e-mail.
Dinner with Jan Brezina
Are you a fan of Fripito and are you dying to meet its founder Jan Brezina in person? Would you like to learn more about the project, photography or Apple products? You will have a chance to ask him yourself over dinner. We will offer several dinners, which will be limited to 15 participants per date.
20 x 30" fine art printed photograph of your choice signed by founder Jan Brezina
Would you like to have an original of a beautiful photograph on your wall? If you choose the Cute Panda package, you will receive an original print on an archive paper signed by Jan Březina.
The photograph will be sent by mail. Shipping to donors from USA or EU countries will be included in the price. Donors from other countries are kindly requested to add additional $20 for shipping.
three 90 minutes educational videos performed by founder Jan Brezina
Would you like to support Fripito and learn something new at the same time? We have prepared three exclusive online videos for you. The first video will help you get ready for your trip. The second one will teach you how to edit your photographs in Apple Aperture and the third one will show you how to make the best of Lightroom to add the final touches to your photographs. The videos will be available in English only.
What will you learn?
1. How to prepare your photo trip?
How to choose the best fit equipment for your trip
How to pack your equipment for different countries
How to handle airline restrictions for photographers
How to store your photographs while traveling
2. Photo editing in Apple Aperture/Adobe Lightroom
How to import your photographs while traveling
How to organize your digital archive on trip
How to classify, select and organize your photographs
Basic photograph editing
Tips and tricks
Exporting and printing photographs
90-minute online live seminars taught by founder Jan Brezina (250$)
Are you interested in interactive learning? Sign-up for an online seminar led by Jan Brezina. The ninety-minute session will teach you how to prepare for a photo trip, what to do to get the pictures you want and how to avoid problems. We will offer several sessions of the seminar over six months in English or Czech. Each webinar will be limited to maximum 30 participants.
Individual portfolio consultation and one-to-one online discussion with Jan Brezina
Hungry Tiger investors can look forward to personalized program consisting of an individual portfolio consultation with Jan Brezina during which he will review up to 30 of your photographs and answer your questions over up to three hours videocall in English or Czech.
Four-day photo workshop in Prague
The most generous investors will be treated to a four-day photo workshop of their dreams. You will be invited to Prague, one of Europe's most beautiful cities. We will help you prepare the trip and make arrangements. The experience will include accommodation in a **** hotel and four full days of photography sessions guided by professional photographer, lecturer and founder of Fripito Jan Brezina.
The program will include the following:
Day 1
Morning: brief review of basic photo techniques and QA
Afternoon: Old Town photo tour followed by dinner and discussion about photography
Day 2
Morning: photo tour of Prague castle.
Afternoon: Portrait photography with models in professional photo studio
Evening: Photo shoot of Vltava river banks at dusk followed by dinner and discussion about photography
Day 3
Morning: The art of nude photography taught in a professional photo studio
Afternoon: Photography processing followed by dinner and discussion about photography
Day 4
Visit to Czech countryside including an historic castle and spa city followed by a dinner in an authentic Czech brewery.
You can check our complete list of perks on Fripito campaign page on Indiegogo.com.