Join Fripito authors
Do you take amazing pictures and want to share where and how? Join our team of authors! Send your sample pictures along with brief information about yourself to contribute@fripito.com. Our team of editors will review your sample and if they decide to publish it on Fripito, they will contact you with instructions on how to create your very own guide in the language of your choice (English, German, French, Spanish or Czech). When published, you will receive proceeds from the sale of your guide to Fripito users.
Direct donation
If you like our project and would like to support us with donation, please use our PayPal donate button. Thank you
Tell your friends about us
The more people know about Fripito, the higher the chance of its success. Are you on Facebook, Twitter, do you have a blog or make your own videocasts? Tell your friends about us and we in turn will tell our users about you. Every little help counts, even if you only tell one friend about us, your support will be appreciated. Do not forget to tell us about your contribution at contribute@fripito.com.
Indiegogo campaign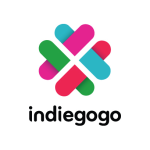 From March to the end of May 2014 we have run our crowdfunding campaign on Indiegogo platform where all like-mined people could support the development of Fripito application. We are very happy to announced that we have managed to collect almost $ 6,000 and we would like to thank all bakers for their support and confidence!
Big thanks to*:
mooneje, sabacky.petr, petr.vyhnalek, Daniel Zlý,jaraskrabalek, filipvele, miroslav.karpinsky, Kamil Stetina, martin, Jaroslav Homolka, Ronald Zahumensky, scepela, jiritomanek, lavolihan, marekliebl, petr.franc, jirka.stuchlik, rudolf.fialka,Jan Votruba, on.top, David Dee, honza.stanko, andrea.smeringalova, marek16, tom.life, martin.cieslar, Vladimír Kurka, f.jirak, lukas40, petr.o, aepoe, milan.jasny, fotocestovatel, josef.hlavacka, martin.donat, jirsav, djzemna, kuchar.andrej, Alex André, navratil.mrtn, martindanek4, iiiCZ, zemek.lukas, ketner, dxpavel, petertrhan, envila, ludek.benes, jan.smid, marti.suda, Chmelikova Michaela, jiri.jaroch, m.skalicky, robertstastny, jakub.golan, payinez, pmko1, jakub.tomola, Lori Bristow, tucek, l.komarek, josef.sladek1, rom.prochazka, photopetlis, mrazek.ales, Oliver, Martin Pomykal, rihak, Jan Votruba, Ruben Meijer, Robin Raszka, jirka.mraz, m.frank21, Tom Krcha, novaktomas111, Jiří Zahradníček, Karel Cerny, marianvinicay, jiripacka, Robert Prokes, vitezslav.kudlacek, Jirka Rynda, vzachoval, Michal Horčan, Stan Luksik, martindanek, jan.rybar, andres35, miroslav.sevcik, david.filipi, Ludek Benes, Karol, Rudolf Chvatal, toxa1, Ifco Sládek, jirka1, Zdenda Blažek, jakub.tobola, bimbo0007, Lukáš Cígler, myslilova1, jakub.vanek, petr.kratochvil, kristineinparis, Věra Březinová, vnd11, Eva, krystof1, milanf74, Přemysl Líbal, tomaides, petr16, david.petrasek, danielpavelka and all Anonymus bakers who wished to stay anonymus.
* We have listed all bakers under the names they have chosen to be published